THE MAH JONG. AN ICONIC SOFA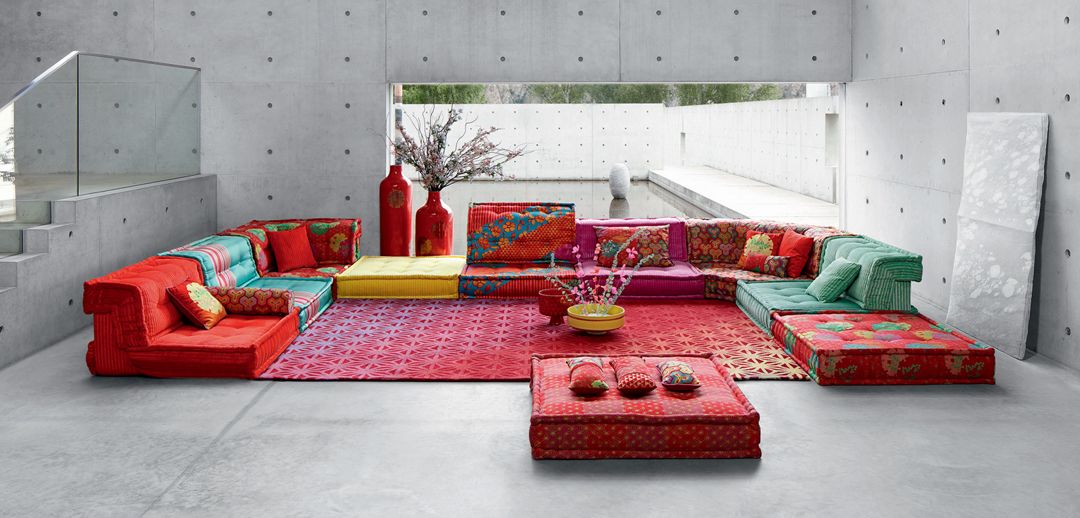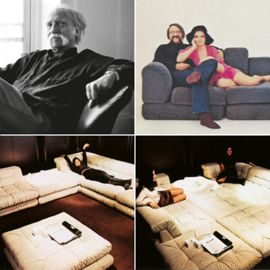 1971: Hans Hopfer imagines the Mah Jong
Painter, sculptor, designer... Hans Hopfer designed sofas that are, for many, the indisputable "signature" of Roche Bobois' collections.

In the 1970s, Hopfer's innovative and informal approach to comfort had a profound infl uence on the way people furnished and arranged their living space.

In 1971, he created the Mah Jong, a sofa based on the total freedom of function and form. Starting with three basic elements that can be combined or stacked, the Mah Jong allows limitless options of composition.

It can be an armchair, sofa, lounge chair or bed; a space in which to rest, to play or to lounge. It encourages experimentation and breaks the rules of formal living, reflecting the nonconformist era in which it was born.

Avant-garde when first created, iconic today, and "dressed" by Missoni Home and Jean Paul Gaultier, this "free form" modular seating is the reference point for fully modular and creative design.
The Mah Jong and Fashion Houses
Over the years, Roche Bobois has called upon talented designers to "dress" special editions of the Mah Jong. Each of these unique collaborators has managed to highlight a new, captivating and surprising facet of the Mah Jong without changing its core design.


KENZO TAKADA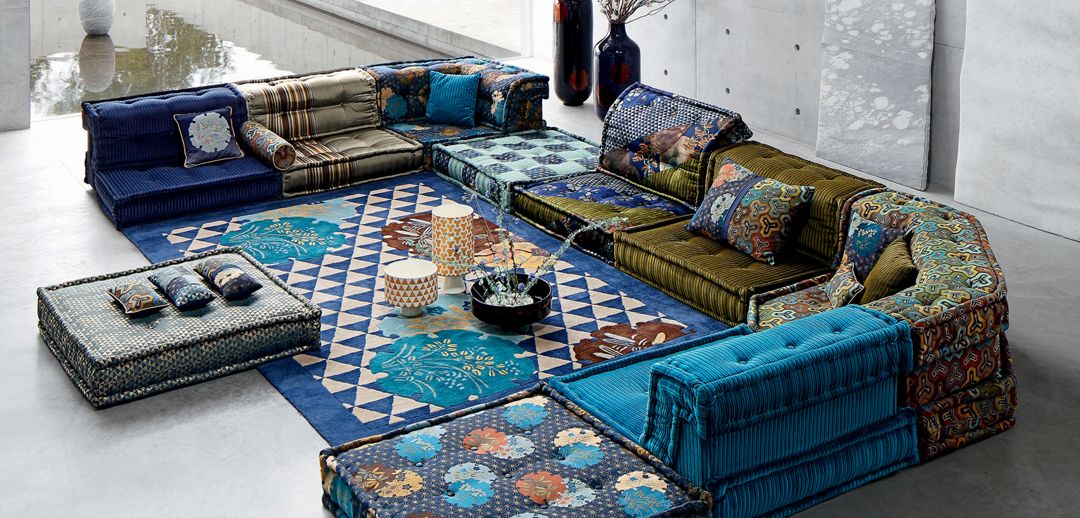 To 'dress' the Mah Jong modular sofa, Kenzo Takada took inspiration from ancient kimonos used in the Noh Theatre, re-interpreting their patterns and colours to create fine and sophisticated harmonies symbolising the 3 times of the day: Asa (morning), Hiru (midday), Yoru (evening).
MISSONI HOME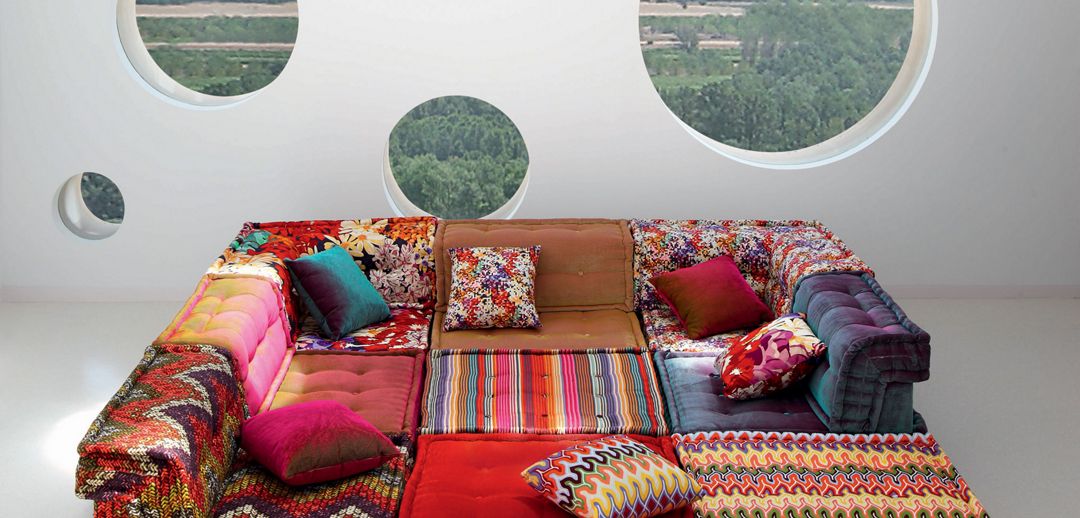 Missoni Home is Italian fashion at its most elegant and exuberant expression.
Their iconic chevron stripes, refined fabrics, floral and graphic patterns give the Mah Jong a fresh new look.
.
JEAN PAUL GAULTIER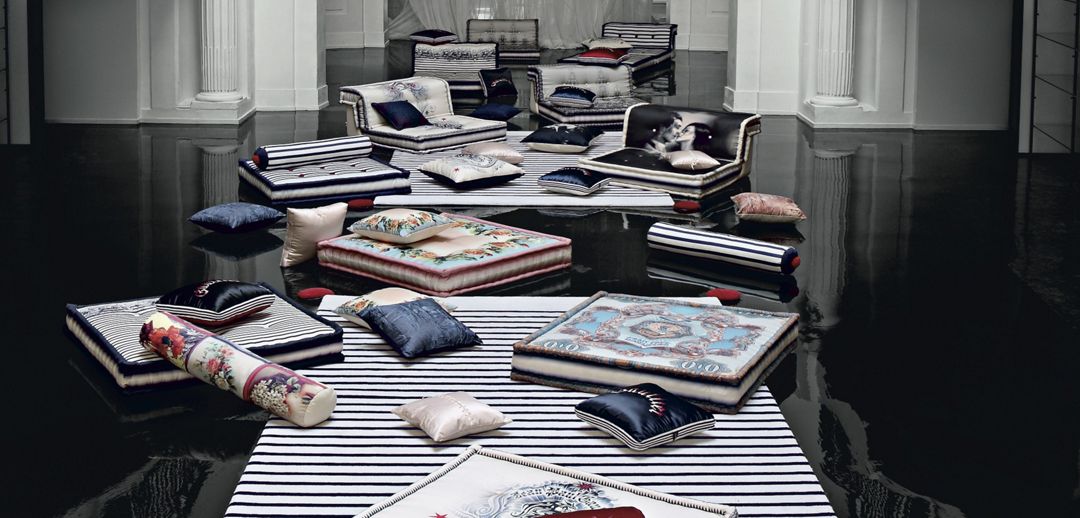 The French fashion designer has placed his creative stamp on the Mah Jong, "dressing" the design in both his iconic striped sailor-style costume and tattooing the poetic and graphic motifs of his Haute Couture fashion. His creativity, elegance and sophistication break the rules of traditional style.
The Mah Jong: "a unique savoir-faire"
The Mah Jong: "free form" composition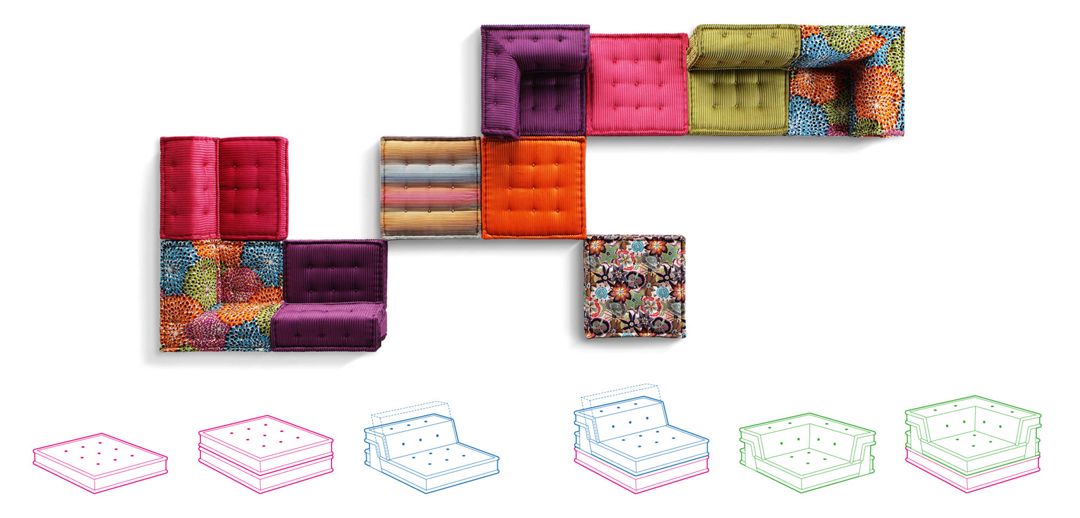 The Mah Jong was created to provide freedom of form and function. By encouraging people to arrange the elements to what suits them best, the Mah Jong can change the landscape of a living room, offering a whole new approach to the way we view and arrange the spaces in which we live.
The composition choices are limitless, giving one the opportunity to completely reorganise one's living space, thereby redefining the original meaning of the term "sofa".
The 3 basic elements of the Mah Jong can be combined, aligned with each other and grouped as one wishes. Seat cushion, straight back or corner, one can play with shape and the height to create the desired composition: corner sofa, straight sofa, armless sofa or day bed.
Enregistrer
Enregistrer
Enregistrer
Enregistrer
Enregistrer
Enregistrer
Enregistrer
Enregistrer